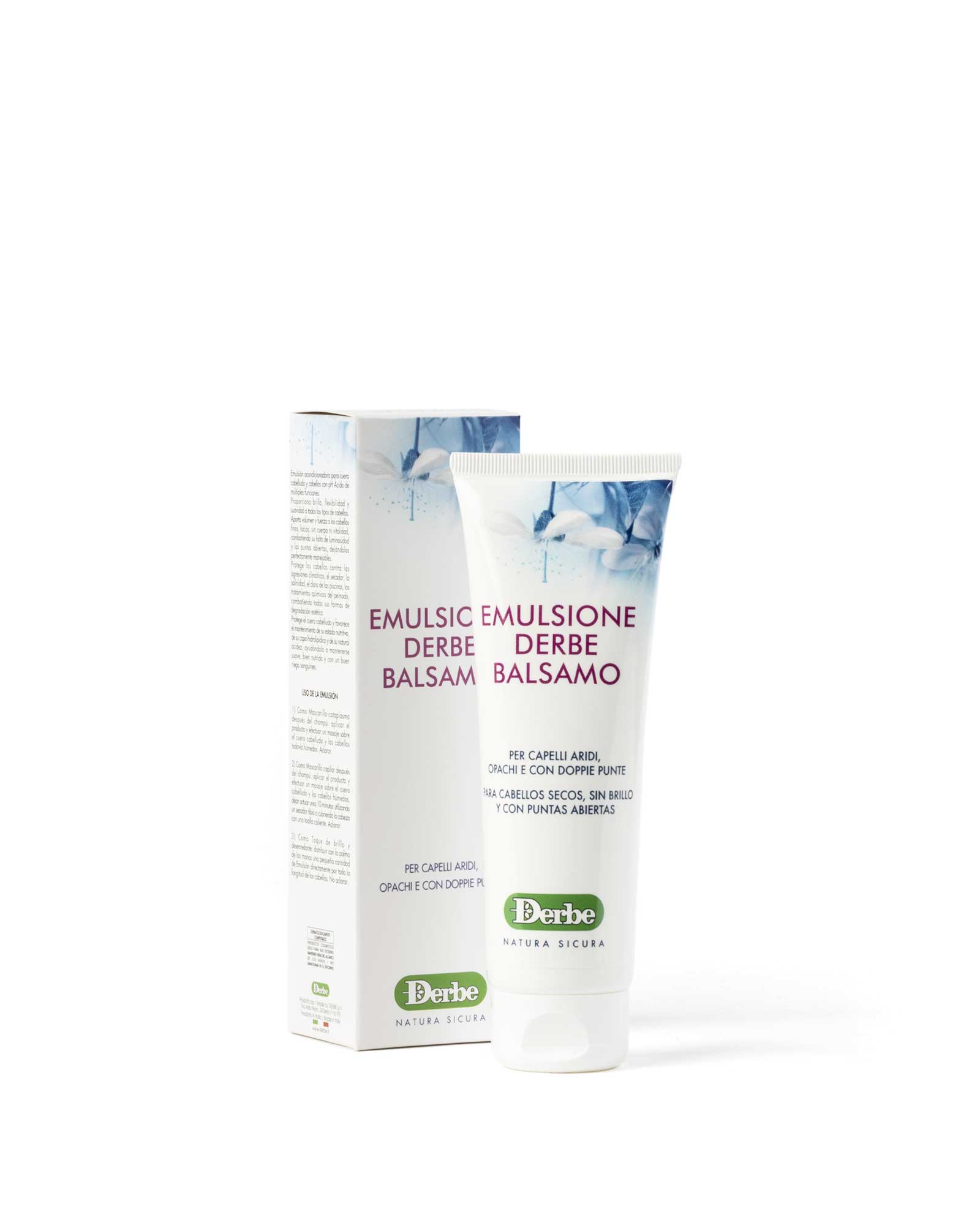 Conditioner emulsion
for dry, dull hair with split ends
125ml
€ 14.00
Marvelous balm For brittle, dry skin and hair, with split ends and attacked by cosmetic treatments or by adverse climatic factors. Donate shine, combability And volume to fine hair. Contains essential oils of lavender that strengthens, thyme and propolis that sanitize, menthol that refreshes and pollen that nourishes.
Description

Emulsion conditioner for scalp and hair with acidic pH with multiple functions: it gives shine, flexibility, softness, texture, manageability to all hair types. It gives volume and strength to fine, falling hair, lacking body and vitality, fighting dullness, split ends and static electricity, making it perfectly manageable. It protects the hair from salt air, swimming pool chlorine, chemical hairdressing treatments, fighting any form of aesthetic degradation. Protects the skin and favors the maintenance of its nutritional status, its hydrolipidic mantle and its natural acidity, helping it to remain soft and therefore well nourished and well supplied.
What's in it
Olio essenziali di Lavender – rafforzante
Essential oil of thyme – igienizzante
Essential oil of Propolis – igienizzante
Essential oil of Menthol – rinfrescante
1 ) Come Impacco dopo lo shampoo: si massaggia  sulla cute  e sui capelli ancora  umidi.  Si  risciacqua  prima dell'asciugatura.
2)  Come  Maschera  capillare  dopo  lo shampoo: si massaggia sulla cute e sui capelli umidi, si lascia agire per circa 10  minuti  sotto  The  casco  tiepido  o  in un  asciugamano  caldo.  Si  risciacqua prima dell'asciugatura.
3) Come Tocco lucidante e districante: si  cosparge  with  The  palmo  delle  mani una  piccola  quantità  Of  Emulsione direttamente su tutta la lunghezza dei capelli. Non si risciacqua.
AQUA [WATER], CETEARYL ALCOHOL, CETRIMONIUM CHLORIDE, HYDROGENATED LANOLIN, DIMETHICONE, GLYCERIN, LAVANDULA ANGUSTIFOLIA (LAVENDER) OIL, CITRIC ACID, LINALOOL, BENZYL ALCOHOL, PHENOXYETHANOL, HAMAMELIS VIRGINIANA (WITCH HAZEL) WATER, MYRISTICA FRAGRANS (NUTMEG) EXTRACT, POTASSIUM SORBATE, ROSA CENTIFOLIA FLOWER WATER, SODIUM DEHYDROACETATE, LIMONENE, THYMOL, CI 19140 [YELLOW 5], MENTHOL, POLLEN EXTRACT, TOCOPHEROL, PROPOLIS EXTRACT.