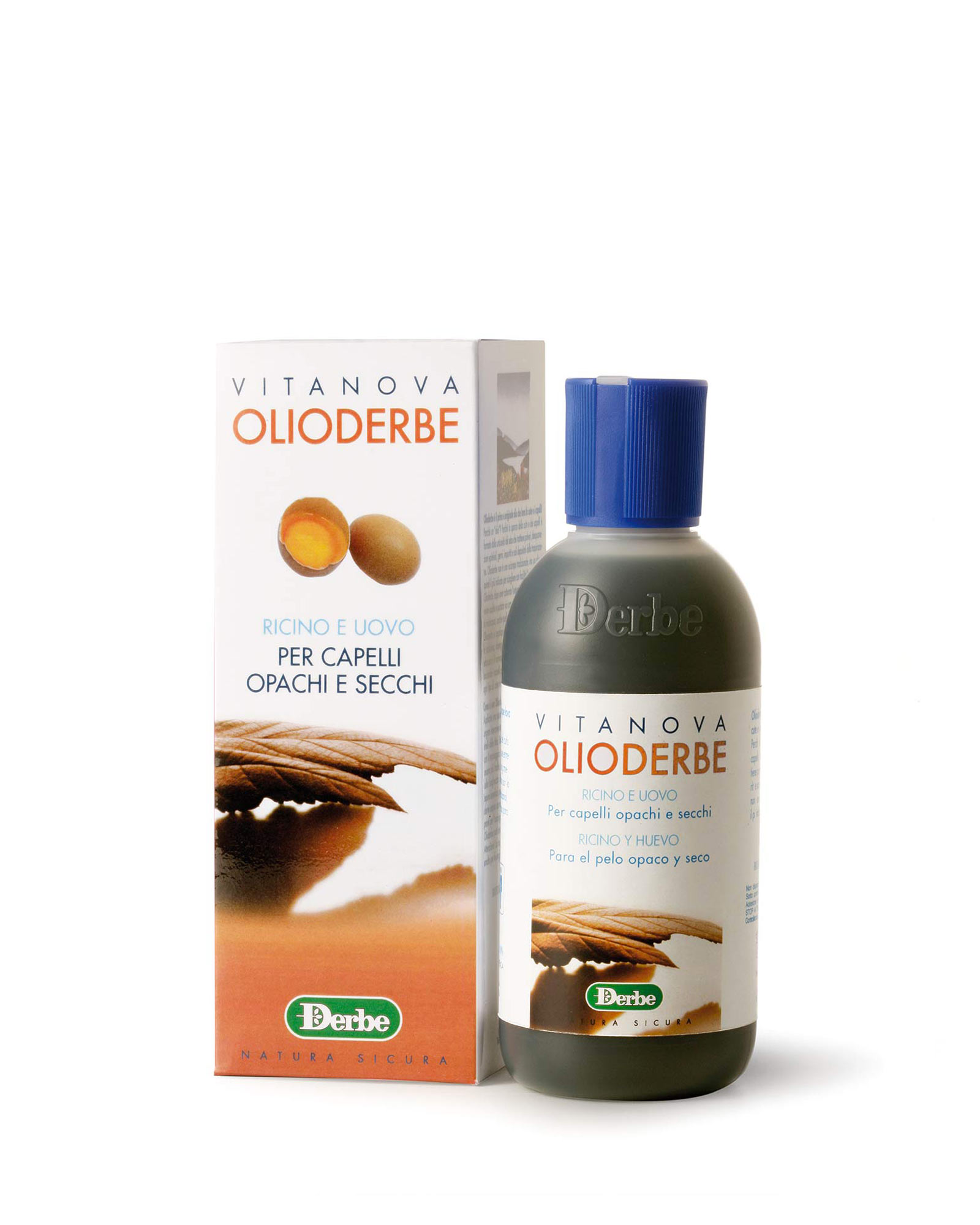 OilDerbe Egg
For dull and dry hair
200ml
€ 16.50
L'OlioDerbe Uovo è un olio che contiene polvere di tuorlo d'uovo naturale indicato per cute e capelli secchi e opachi.
Description

Olioderbe is the first, the real and original oil that washes the hair. Works like a shampoo but does not contain water and does not foam. It cleans the hair by affinity, i.e. by combining with the sebum and dirt particles without the need for water and without penetrating the scalp and keratin structures. It does not attack the skin and does not weaken the hair and can also be used every day.
What's in it
Con polvere di Tuorlo d'Uovo Naturale indicato per cute e capelli secchi e opachi.
Applicate una quantità di olio sufficiente (un cucchiaio circa) per ungere interamente la cute asciutta massaggiando con i polpastrelli delle dita. Bagnate le mani con acqua tiepida insistendo con il massaggio: otterrete la formazione di un latte che rende ancora più facile, anche con l'aiuto di un pettine, la distribuzione dell'olio su tutta la lunghezza dei capelli ottenendo inoltre uno sviluppo di tepore benefico per la cute. Sciacquate direttamente con abbondante acqua corrente senza ulteriore lavaggio. I capelli sono pronti per l'asciugatura. Olioderbe può essere impiegato anche con l'acqua di mare.