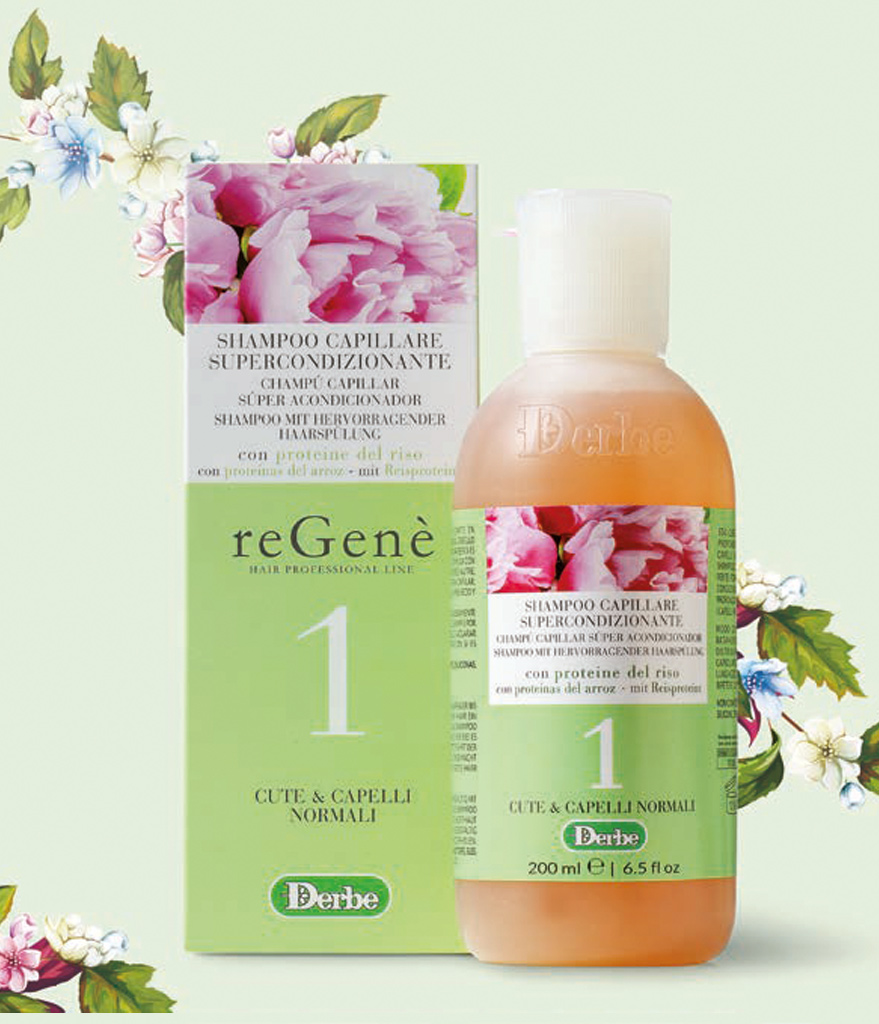 CAPILLARY SHAMPOO
REGENE' hair shampoo is a gentle shampoo that deeply hydrates
the keratin fiber gives the hair a soft and silky appearance and acts in the
respect for the hydrolipidic balance of the scalp. It is a cleansing system that
it is suitable for all hair types and has been formulated with a rich series of agents
conditioning. Nourishes, protects and deeply hydrates the hair fiber, managing to
soften even the driest and most lifeless hair. Functional substances: Proteins
of hydrolysed rice, have soothing, protective and anti-inflammatory properties.
They gently cleanse without irritating, leaving a pleasant effect on the skin
silky. White thyme essential oil is appreciated for its various properties
in particular, thanks to the thymol content, it is to be considered an excellent antibacterial
and natural antiseptic. Vitamin B12, assists the oxygenation of the hair bulb
allowing a healthy constitution of the hair fiber.