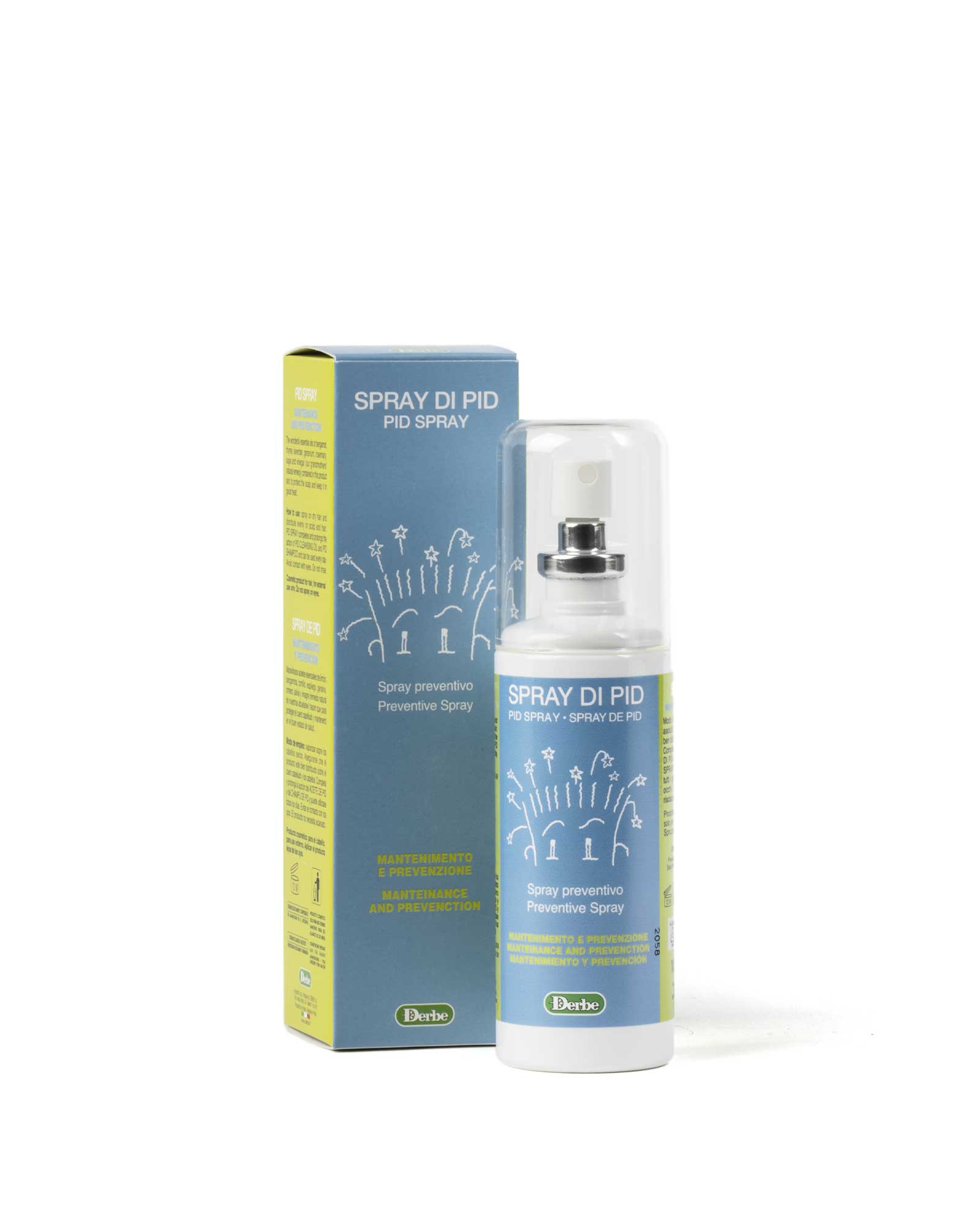 PID spray
Maintenance and prevention of pediculosis
100ml
€ 15.00
La pediculosi è molto comune in ambiente scolastico e non deve essere considerata come causa di scarsa igiene: dipende da un piccolo parassita, il pidocchio, che vive unicamente sulla testa dell'uomo e si nutre del suo sangue. Le lendini (uova) che sono deposte in gran parte dietro le orecchie e sulla nuca, aderiscono al capello grazie ad una sostanza collosa.
Description

Lo Spray di Pid completa e prolunga l'azione dell'Olio di Pid. Meravigliosi olii essenziali di limone, bergamotto, timo, lavanda, geranio, rosmarino, salvia insieme all'aceto( rimedio naturale delle nostre nonne) rendono questo prodotto efficace per la prevenzione quotidiana, creando un ambiente sfavorevole all'insediamento di ospiti indesiderati.
What's in it
With essential oil of Lemon
With essential oil of Bergamot
With essential oil of thyme
With essential oil of Lavender
With essential oil of Geranium
With essential oil of Rosemary
With essential oil of Sage
With Aceto
Vaporizzare sui capelli asciutti. Assicurarsi che il prodotto sia ben distribuito sulla cute e sui capelli. Completa e prolunga l'azione dell'OLIO DI PID e dello SCIAMPO DI PID.
Lo SPRAY DI PID può essere utilizzato tutti i giorni.
Evitare il contatto con gli occhi.
Il prodotto non deve essere risciacquato.
ALCOHOL DENAT., AQUA [WATER], ACETUM [VINEGAR], CAPRYLYL/CAPRYL GLUCOSIDE, LIMONENE, ROSMARINUS OFFICINALIS (ROSEMARY) LEAF OIL, LINALOOL, LAVANDULA ANGUSTIFOLIA (LAVENDER) OIL, CITRUS AURANTIUM BERGAMIA (BERGAMOT) FRUIT OIL, SALVIA OFFICINALIS (SAGE) OIL, THYMUS VULGARIS (THYME) LEAF OIL, SODIUM COCOYL GLUTAMATE, CITRUS LIMON (LEMON) PEEL OIL, GLYCERYL CAPRYLATE, CITRIC ACID, POLYGLYCERYL-6 OLEATE, CITRONELLOL, GERANIOL, CITRAL, PELARGONIUM GRAVEOLENS FLOWER OIL, SODIUM SURFACTIN.
Other products from the same collection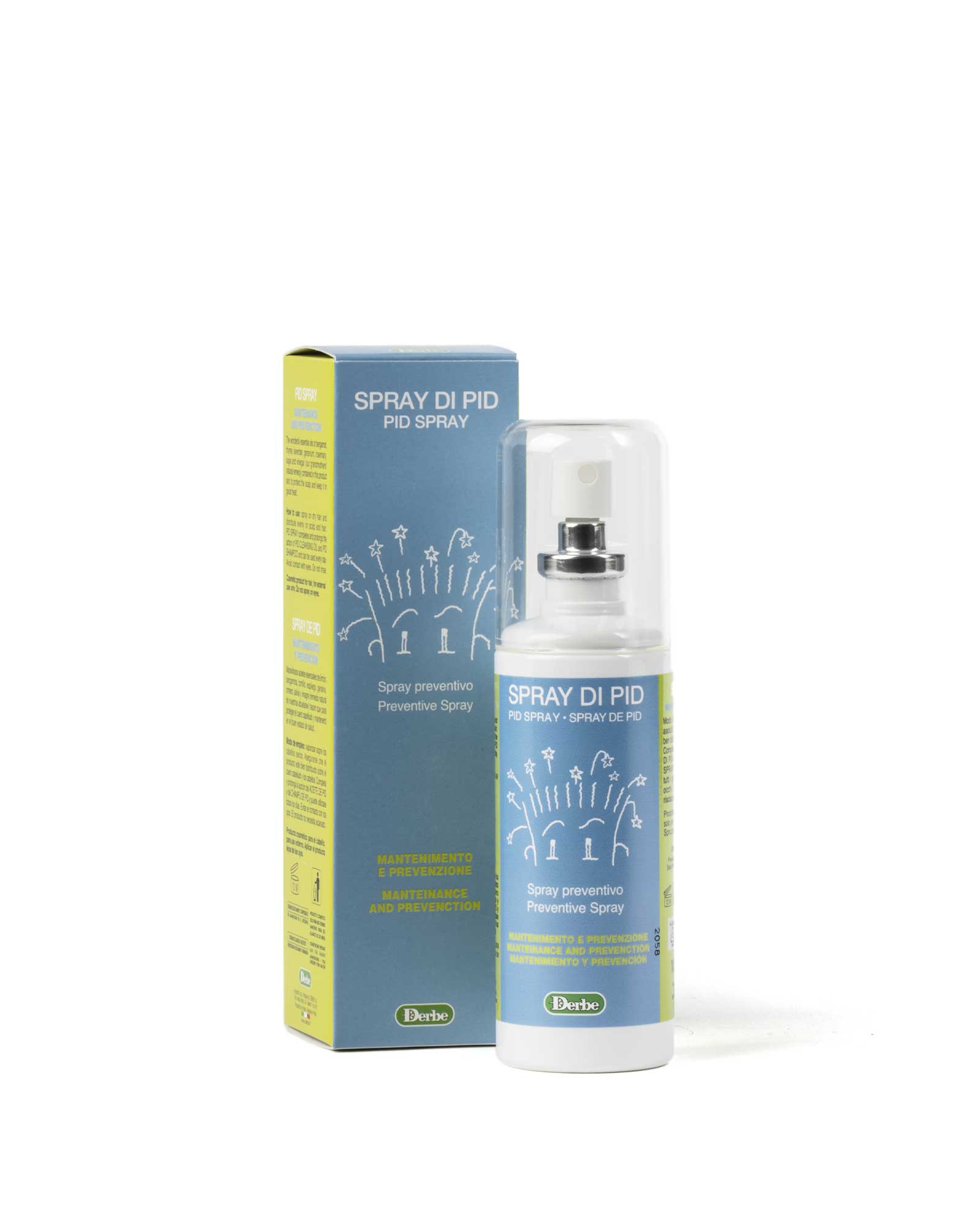 PID spray

Maintenance and prevention of pediculosis

Spray capelli // Pediculosi // Pid //

Pediculosis is very common in schools and should not be considered as a cause of poor hygiene: it depends on a small parasite, the pi...

100ml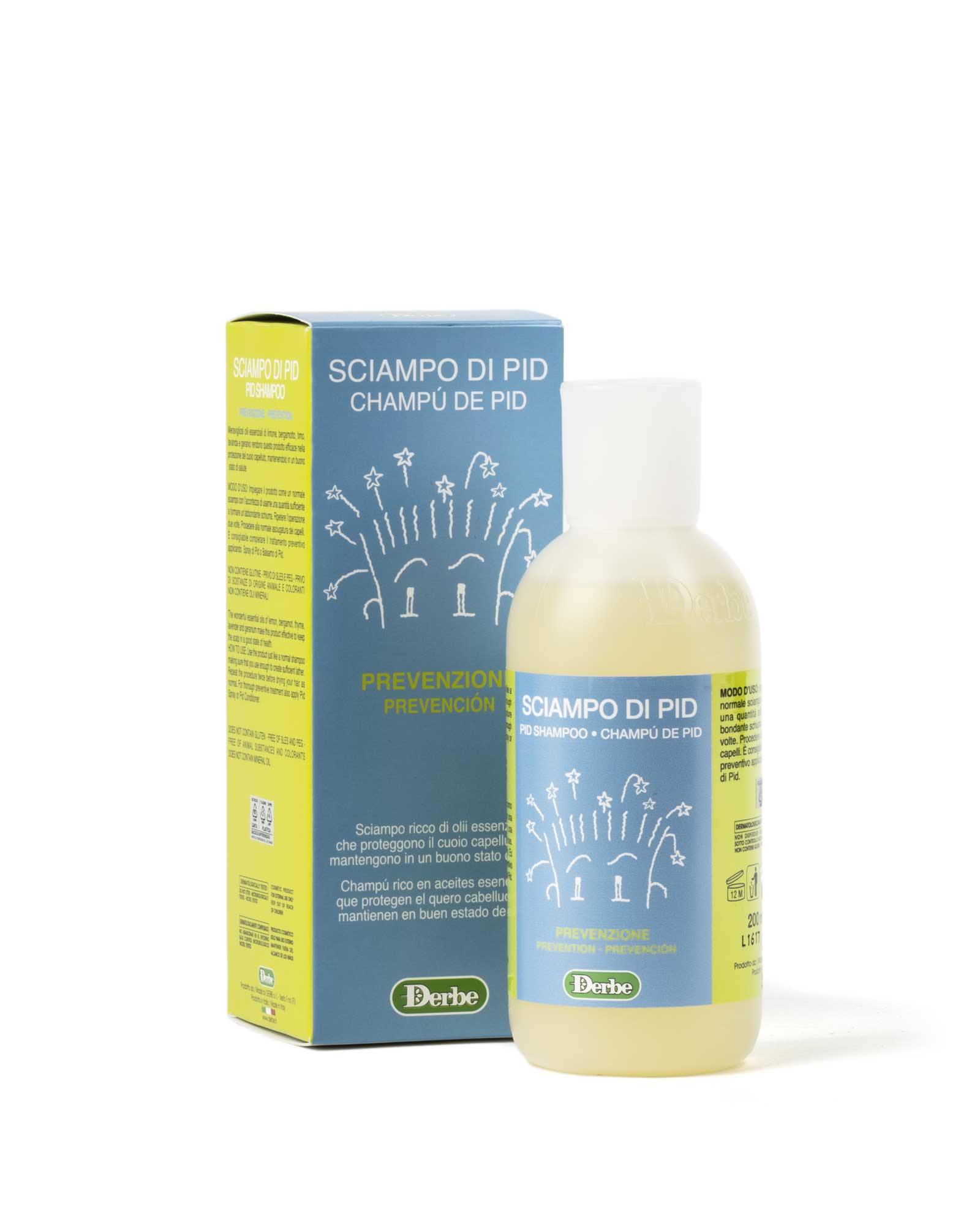 PID shampoo

Pediculosis Prevention and Maintenance

Sciampo // Pediculosi // Pid //

The pid shampoo is first of all a fantastic new generation shampoo produced with Coconut and Corn derivatives. The presence of specific ...

200ml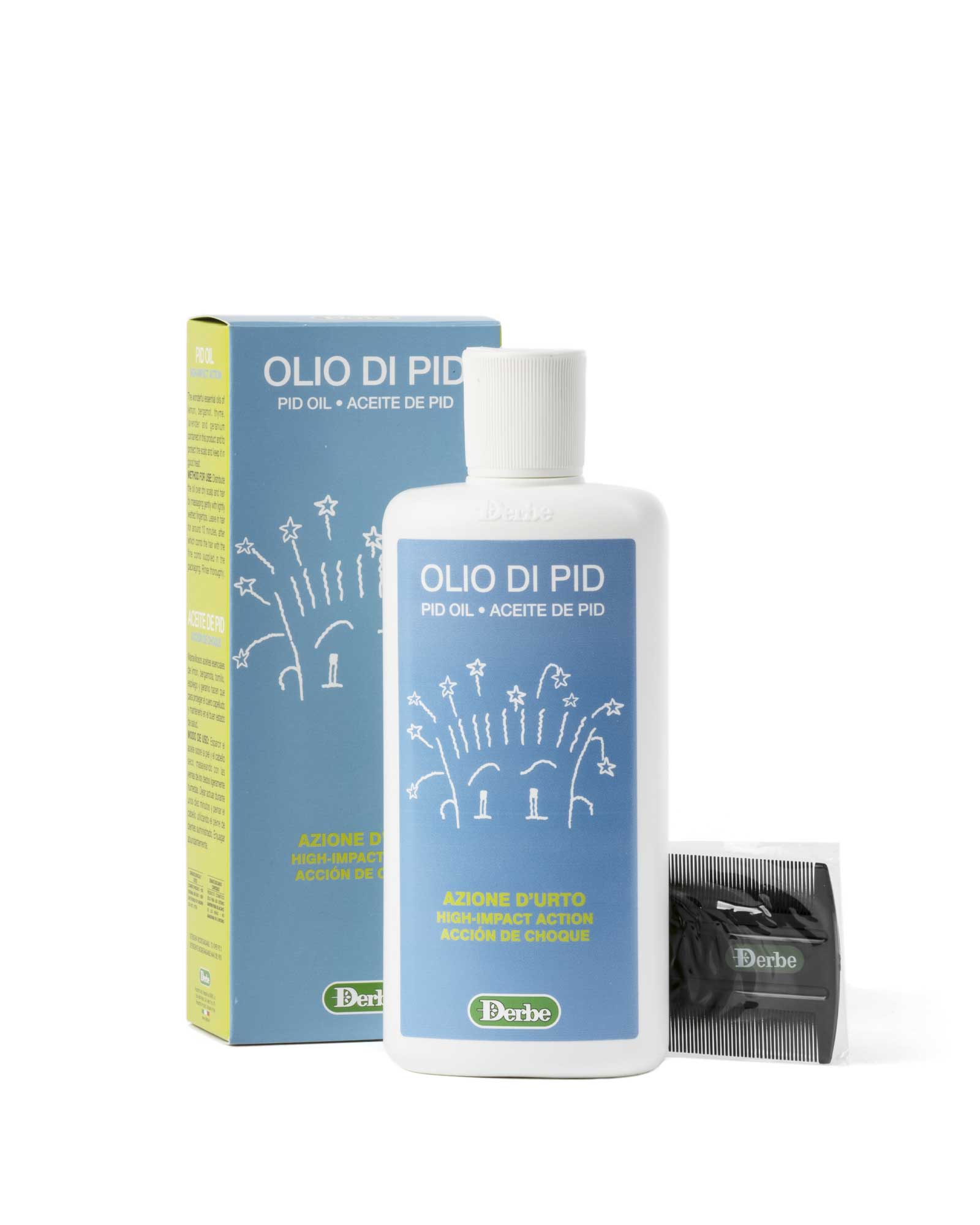 PID oil

PID shock action

Olio detergente // Pediculosi // Pid //

Pediculosis is very common in schools and should not be considered as a cause of poor hygiene: it depends on a small parasite, the pi...

200ml