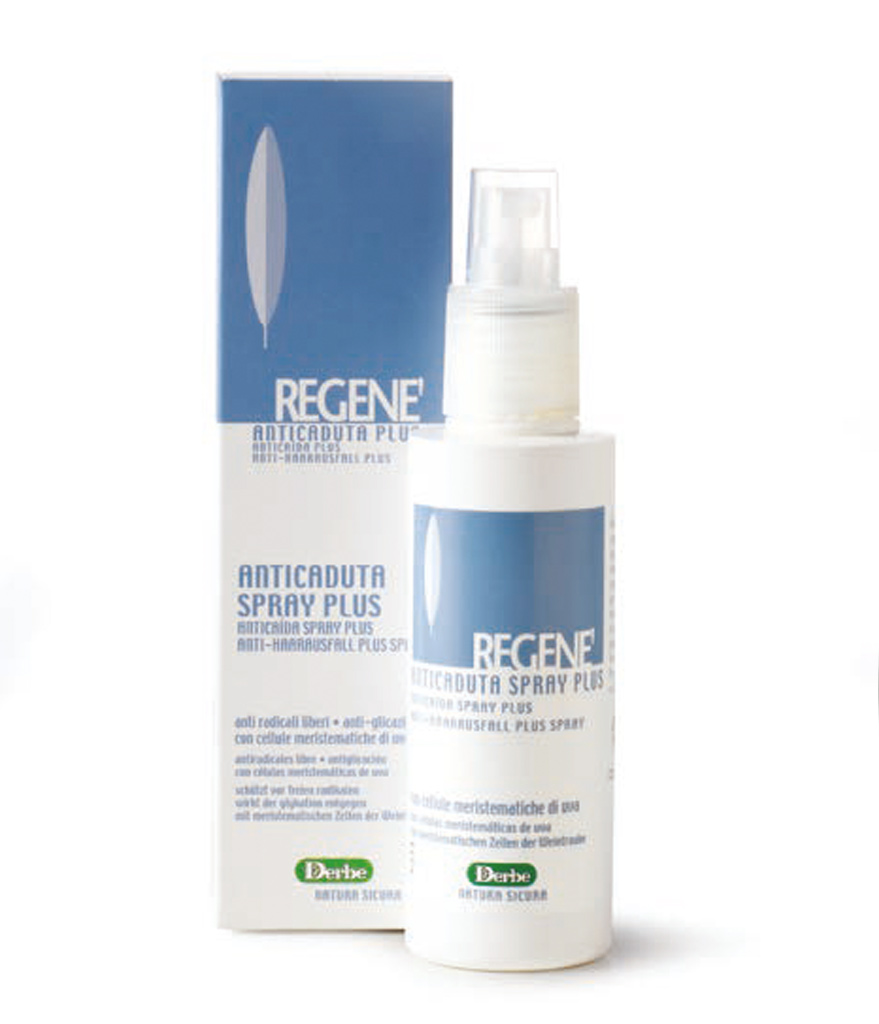 SPRAY PLUS FALL ARREST
Glycation, responsible for the fall, is one
actual chemical reaction that occurs
between the sugars and proteins present in the skin.
This contributes to the shortening of the Anagen phase of the hair's life cycle and favors the Telogen phase or the end of the life cycle itself. The Derbe anti-hair loss spray contains a complex of vegetable bioflavonoids with an anti-radical action
and anti-glycation that it is able to counteract
the stiffening of the perifollicular collagen and of
contribute positively to maintenance
of the hair life cycle. It also contains
pluripotent meristematic cells derived from
Grapes that stimulate the microcirculation and play a
important antioxidant function.