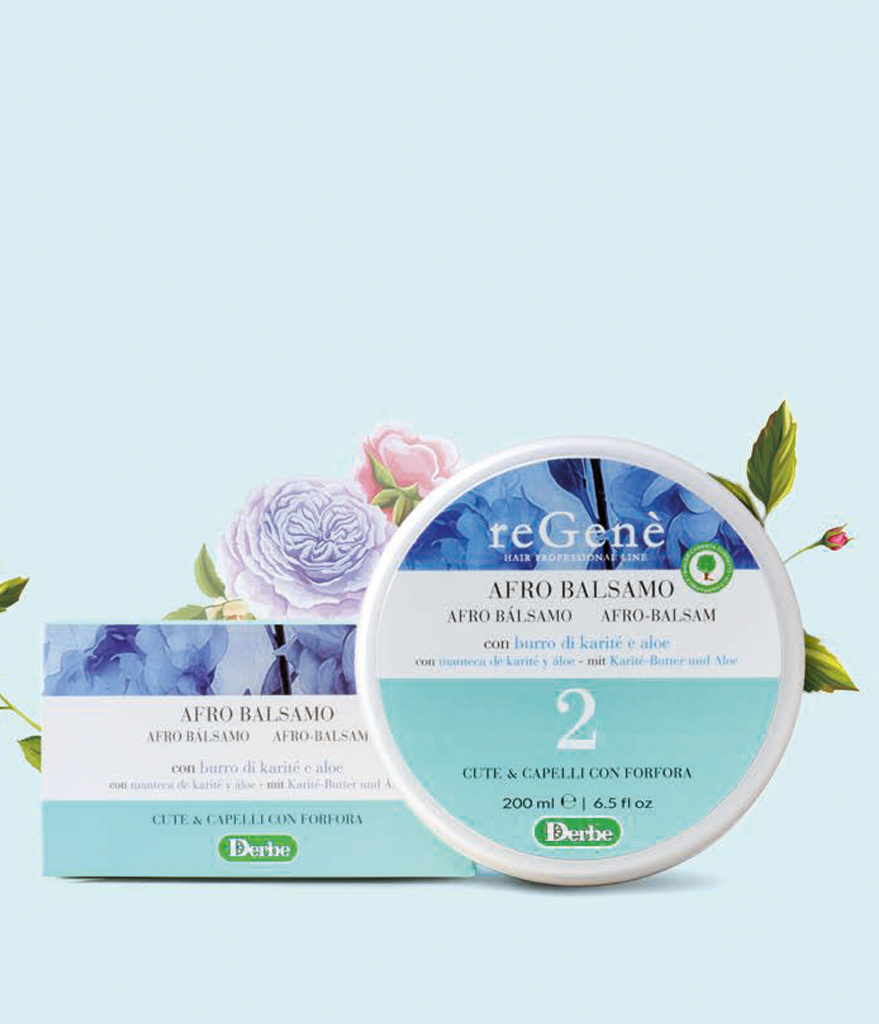 AFRO BALM
Afro Derbe was born for those who
need freshness, hygiene
and security. It's a cosmetic line
designed to deal specifically
of hair care, developing
a complete recovery path of the
well-being and natural physiological state
of the hair as a whole, from the leather
scalp to ends. Afro balm is a
product that combines high power
conditioning to a soothing activity,
sanitizing and refreshing the leather
scalp and its annexes. untangle i
hair gently without weighing it down
and leaves them healthy, shiny and silky. With Afro balm you rediscover the importance of taking care of yourself
the hair and scalp with a
prepared on a natural basis. Also useful
for beard care for its effects
softeners and sanitizers. Yes you can
use in combination with some
brown sugar to make a cowash
(hair wash with conditioner).
Functional substances:
Thyme essential oil (sanitizing),
aloe juice (refreshing), panthenol
(film-forming-protective), Shea butter
(softener), rice protein
(restructuring), mint extract
(toning).