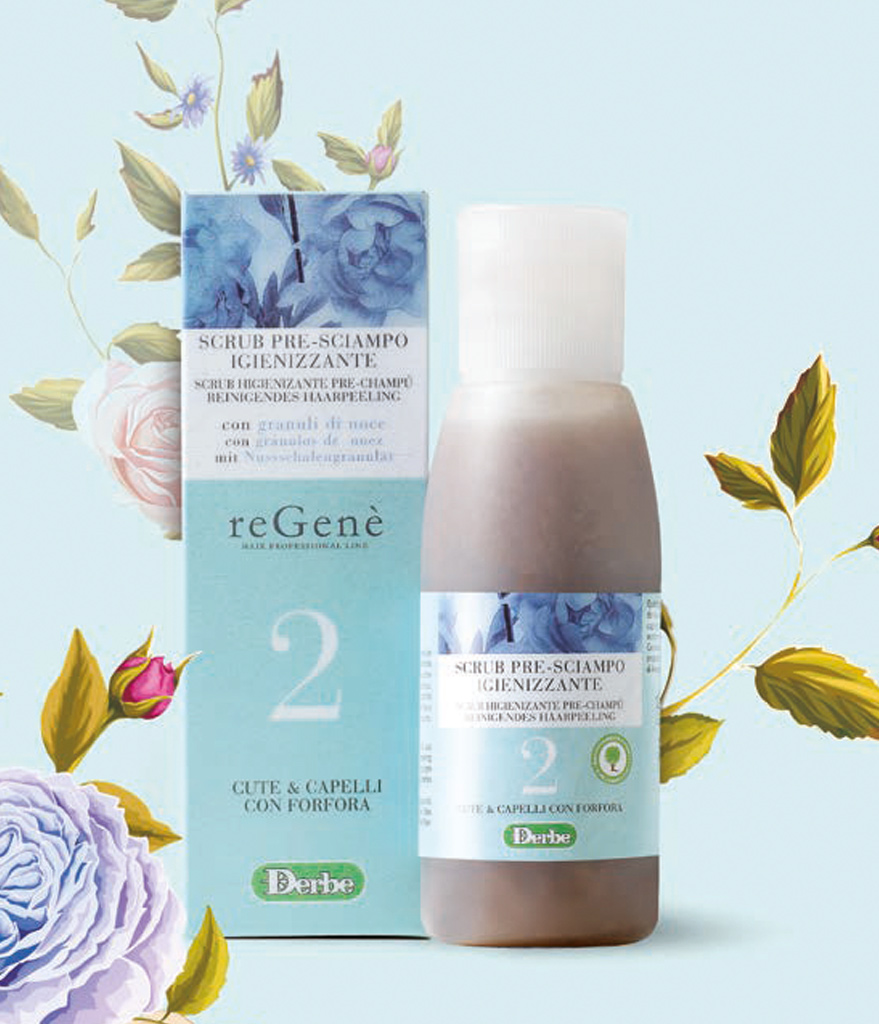 PRE SHAMPOO SCRUB
The Regenè pre-shampoo scrub is an innovative product which, thanks to the presence of
granules derived from walnut shells, eliminates all impurities from the scalp such as
dandruff, dead cells and excess sebum. The application of the scrub causes an action
exfoliating through the massage that can be done directly or after
having waited a short period of exposure. The scrub can also be used alone,
without the shampoo. Its application is also pleasant on the chest or on the neck
back of particularly hirsute subjects, to eliminate residues of dead cells
and promote skin hygiene. Contains mint, thyme and chamomile extracts
toning, sanitizing and soothing properties; with refreshing Aloe Gel.