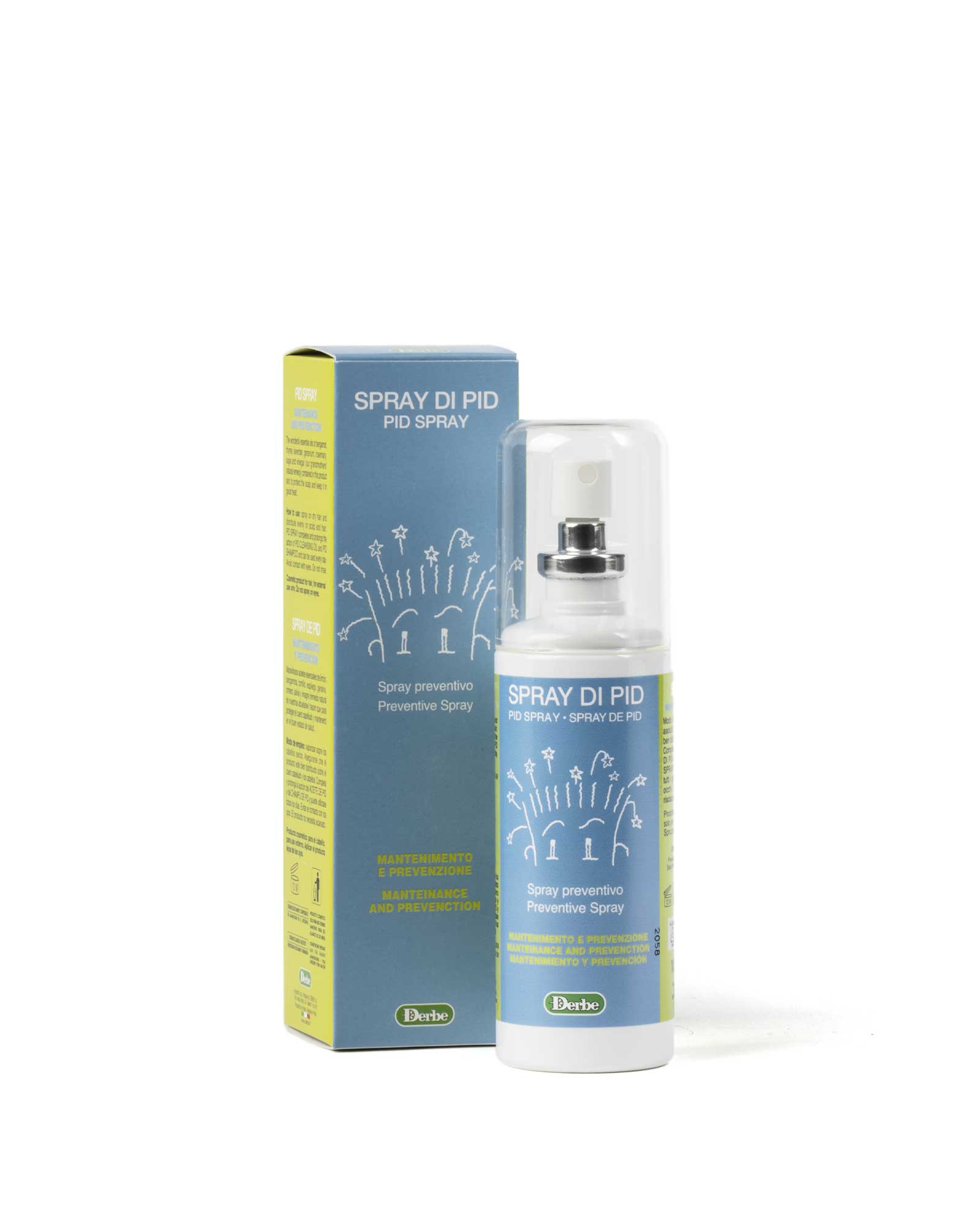 PID spray
Maintenance and prevention of pediculosis
100ml
€ 15.00
Pediculosis is very common in schools and should not be considered as a cause of poor hygiene: it depends on a small parasite, the louse, which lives only on a man's head and feeds on his blood. The nits (eggs) which are mostly deposited behind the ears and on the neck, adhere to the hair thanks to a sticky substance.
Description

The Pid Spray completes and prolongs the action of the Pid Oil. Wonderful essential oils of lemon, bergamot, thyme, lavender, geranium, rosemary, sage together with vinegar (natural remedy of our grandmothers) make this product effective for daily prevention, creating an unfavorable environment for unwanted guests to settle.
What's in it
With essential oil of Lemon
With essential oil of Bergamot
With essential oil of thyme
With essential oil of Lavender
With essential oil of Geranium
With essential oil of Rosemary
With essential oil of Sage
With Vinegar
Spray on dry hair. Make sure that the product is well distributed on the scalp and hair. Complete and prolong the action of PID OIL and PID SHAMPOO.
PID SPRAY can be used every day.
Avoid contact with eyes.
The product must not be rinsed.
ALCOHOL DENAT., AQUA [WATER], ACETUM [VINEGAR], CAPRYLYL/CAPRYL GLUCOSIDE, LIMONENE, ROSMARINUS OFFICINALIS (ROSEMARY) LEAF OIL, LINALOOL, LAVANDULA ANGUSTIFOLIA (LAVENDER) OIL, CITRUS AURANTIUM BERGAMIA (BERGAMOT) FRUIT OIL, SALVIA OFFICINALIS ( SAGE) OIL, THYMUS VULGARIS (THYME) LEAF OIL, SODIUM COCOYL GLUTAMATE, CITRUS LIMON (LEMON) PEEL OIL, GLYCERYL CAPRYLATE, CITRIC ACID, POLYGLYCERYL-6 OLEATE, CITRONELLOL, GERANIOL, CITRAL, PELARGONIUM GRAVEOLENS FLOWER OIL, SODIUM SURFACTIN.
Other products from the same collection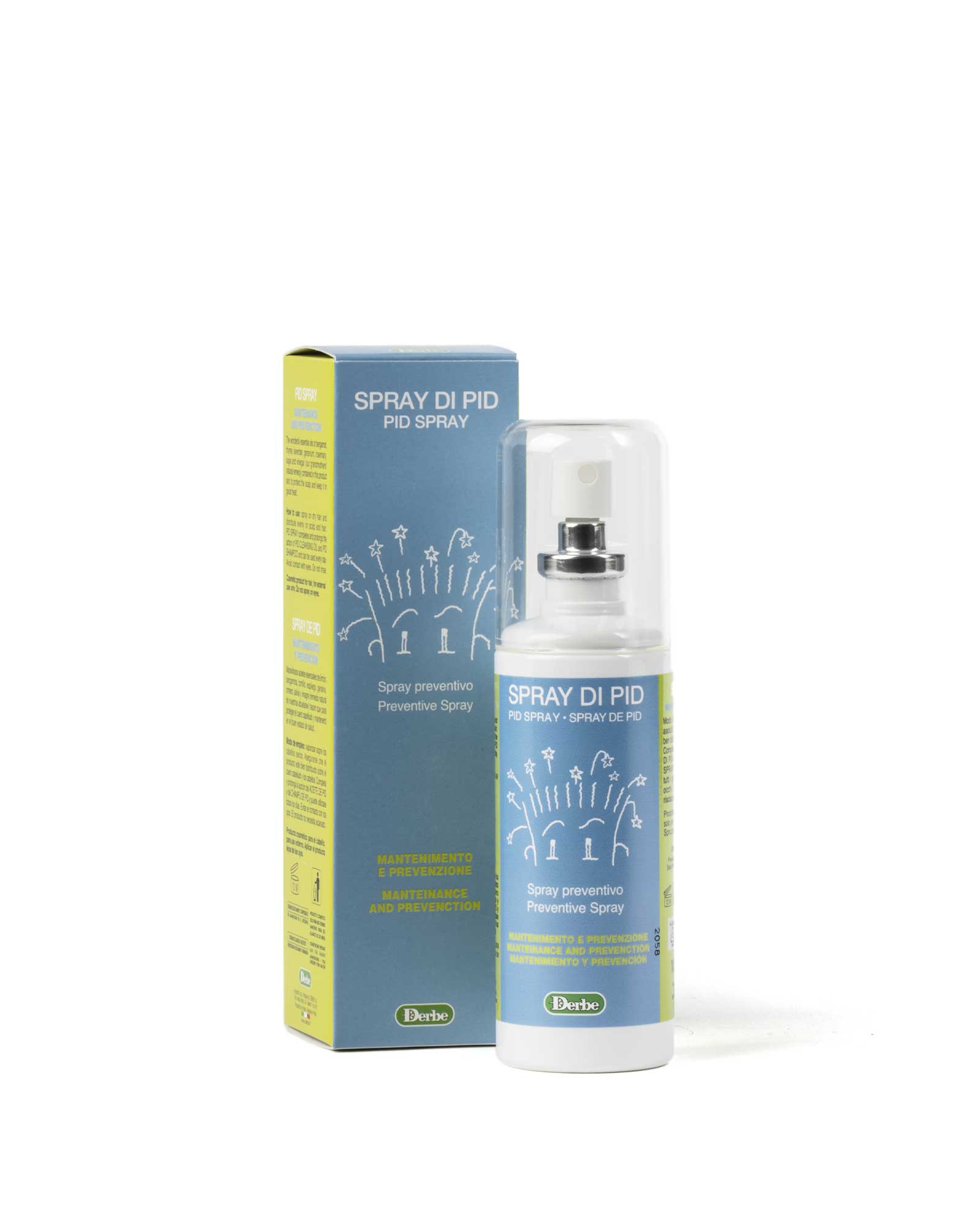 PID spray

Maintenance and prevention of pediculosis

Spray capelli // Pediculosi // Pid //

Pediculosis is very common in schools and should not be considered as a cause of poor hygiene: it depends on a small parasite, the pi...

100ml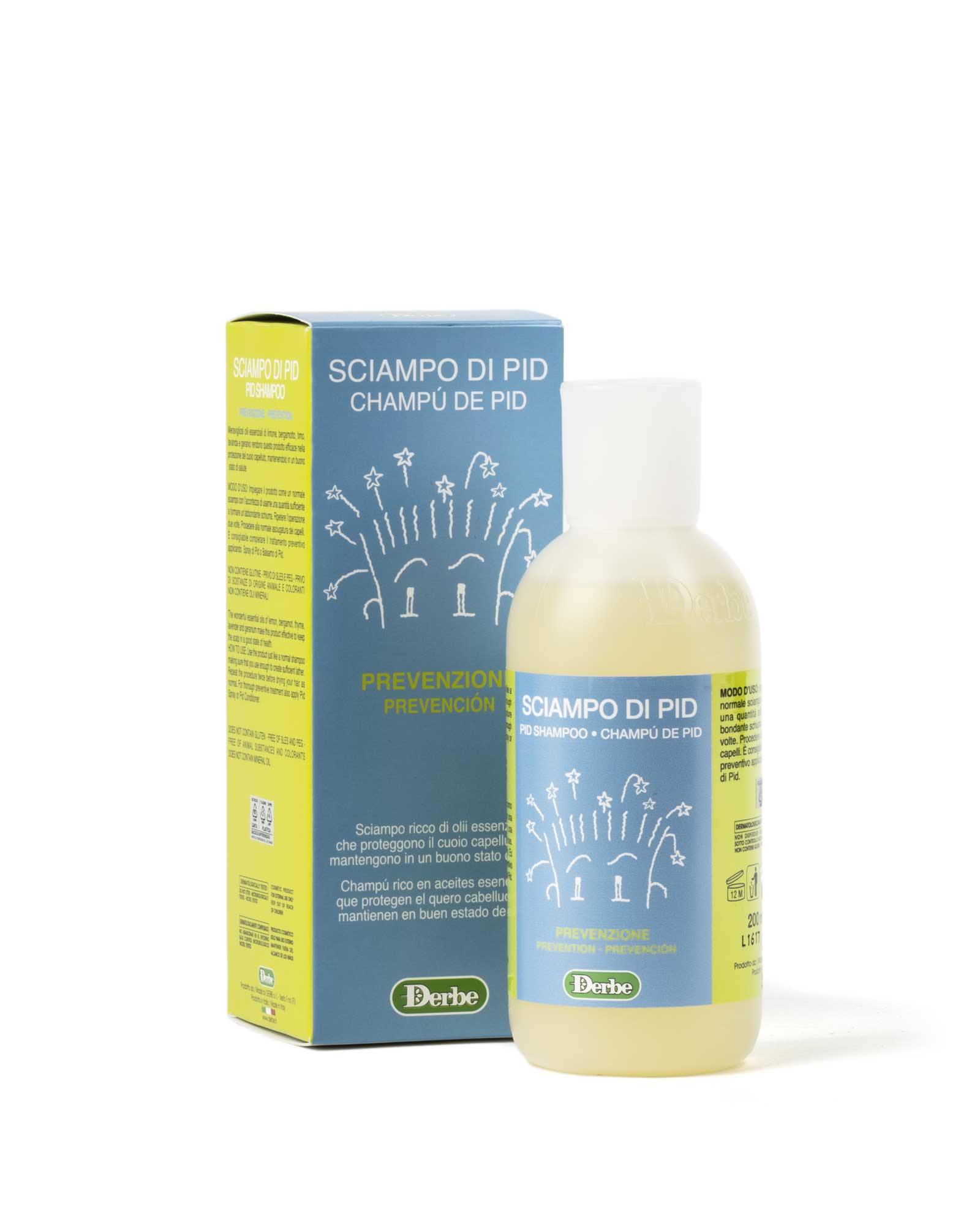 PID shampoo

Pediculosis Prevention and Maintenance

Sciampo // Pediculosi // Pid //

The pid shampoo is first of all a fantastic new generation shampoo produced with Coconut and Corn derivatives. The presence of specific ...

200ml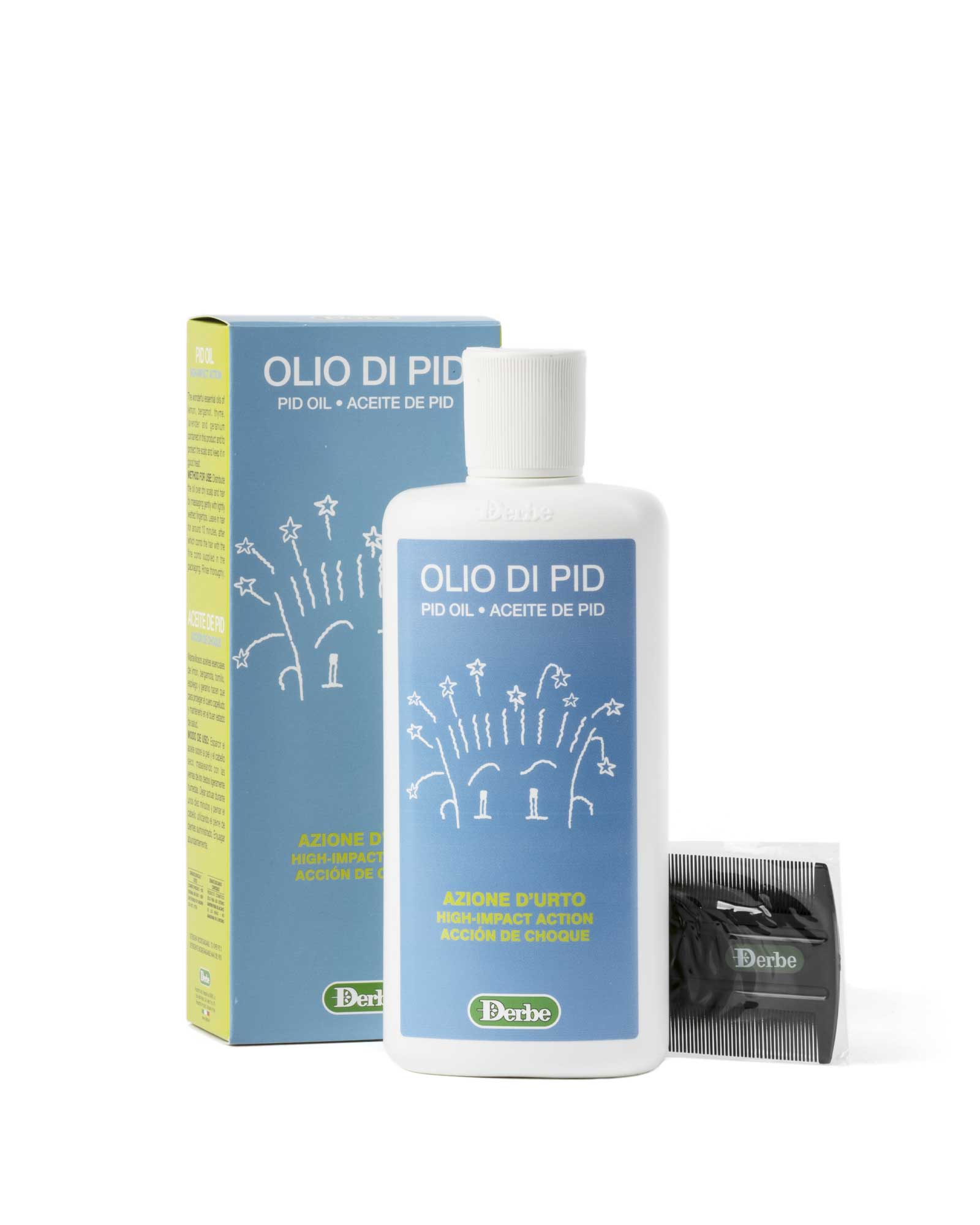 PID oil

PID shock action

Olio detergente // Pediculosi // Pid //

Pediculosis is very common in schools and should not be considered as a cause of poor hygiene: it depends on a small parasite, the pi...

200ml