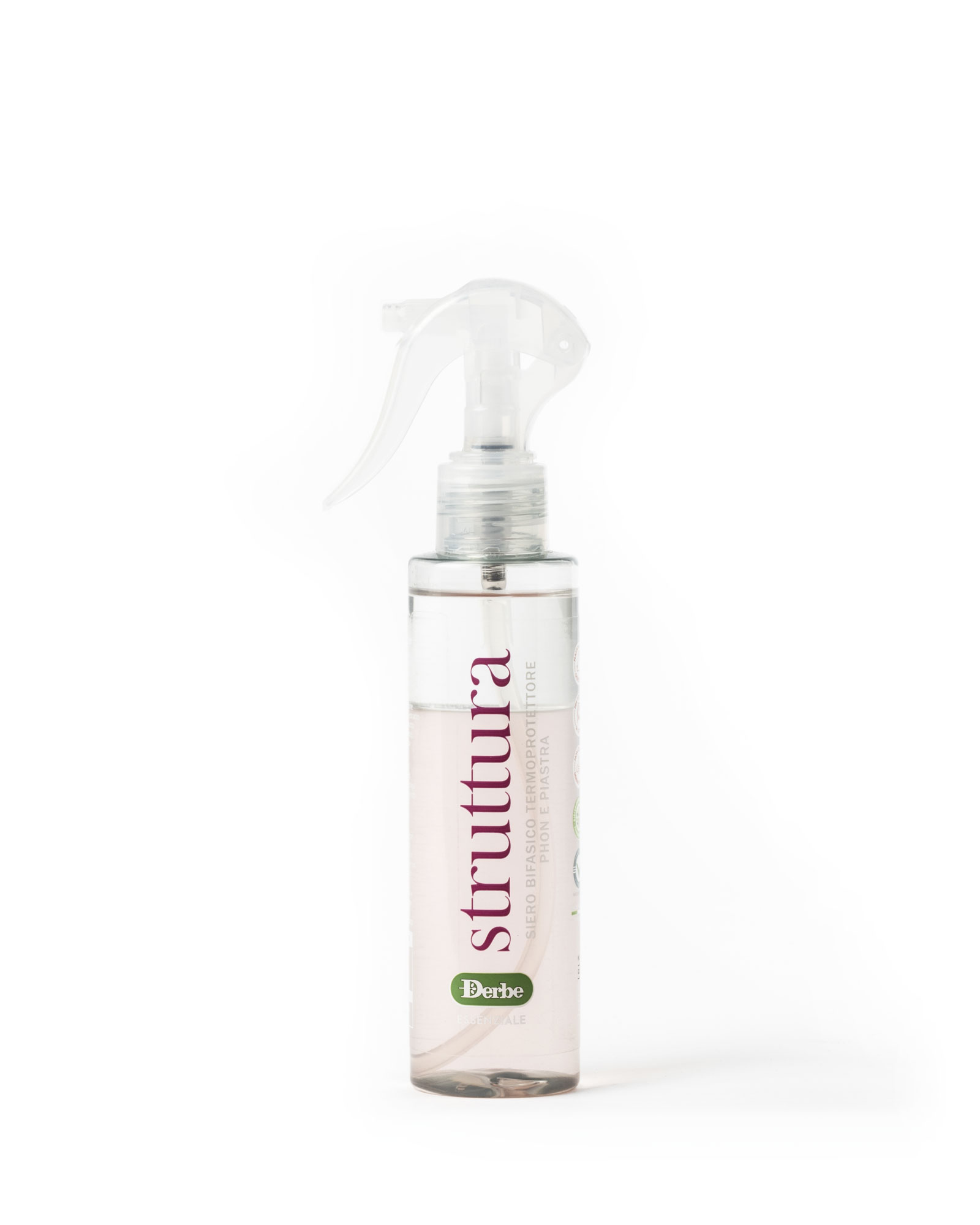 Biphasic Structure Spray Thermo Protector
Hair dryer and straightener
150ml
€ 15.50
Biphasic serum for the protection of the hair structure from heat sources (straightener and hair dryer)
Description

The Structure Serum is the perfect product to protect your hair from direct heat sources such as straighteners and hair dryers. Thanks to its composition: • Redensifies the diameter of fine hair • Protects the hair and leaves it soft and silky. • Creates a protective sheath that regenerates, strengthens and protects the hair from external aggressions. It brings strength and shine for vital hair even after styling.
What's in it
• Blend of structural amino acids (redensifiers)
• Hydrolysed soy protein (strengthening),
• Dragon fruit extract (prebiotic),
• Linden bud extract (conditioning),
• Vitamin B 12 (nutrient),
• Distilled rose water (soothing).
Shake well before use and spray the product on towel-dried hair before drying. Do not rinse. It can also be used on dry hair as a restructuring anti-frizz treatment.
Rosa centifolia flower water, Aqua [Water], Coconut/palm kernel alkanes, Glycerin, Benzyl alcohol, Hydrolyzed soy protein, Sodium PCA, Sodium lactate, Arginine, Aspartic acid, PCA, Parfum [Fragrance], Ethylhexylglycerin, Panthenol, Tetrasodium glutamate diacetate , Hylocereus undatus fruit extract, Glycine, Alanine, Serine, Tilia tomentosa bud extract, Valine, Isoleucine, Proline, Threonine, Citric acid, Benzyl salicylate, Sodium benzoate, Limonene, Histidine, Phenylalanine, Linalool, Potassium sorbate, Cyanocobalamin, Benzoic acid, Tocopherol.
Other products from the same collection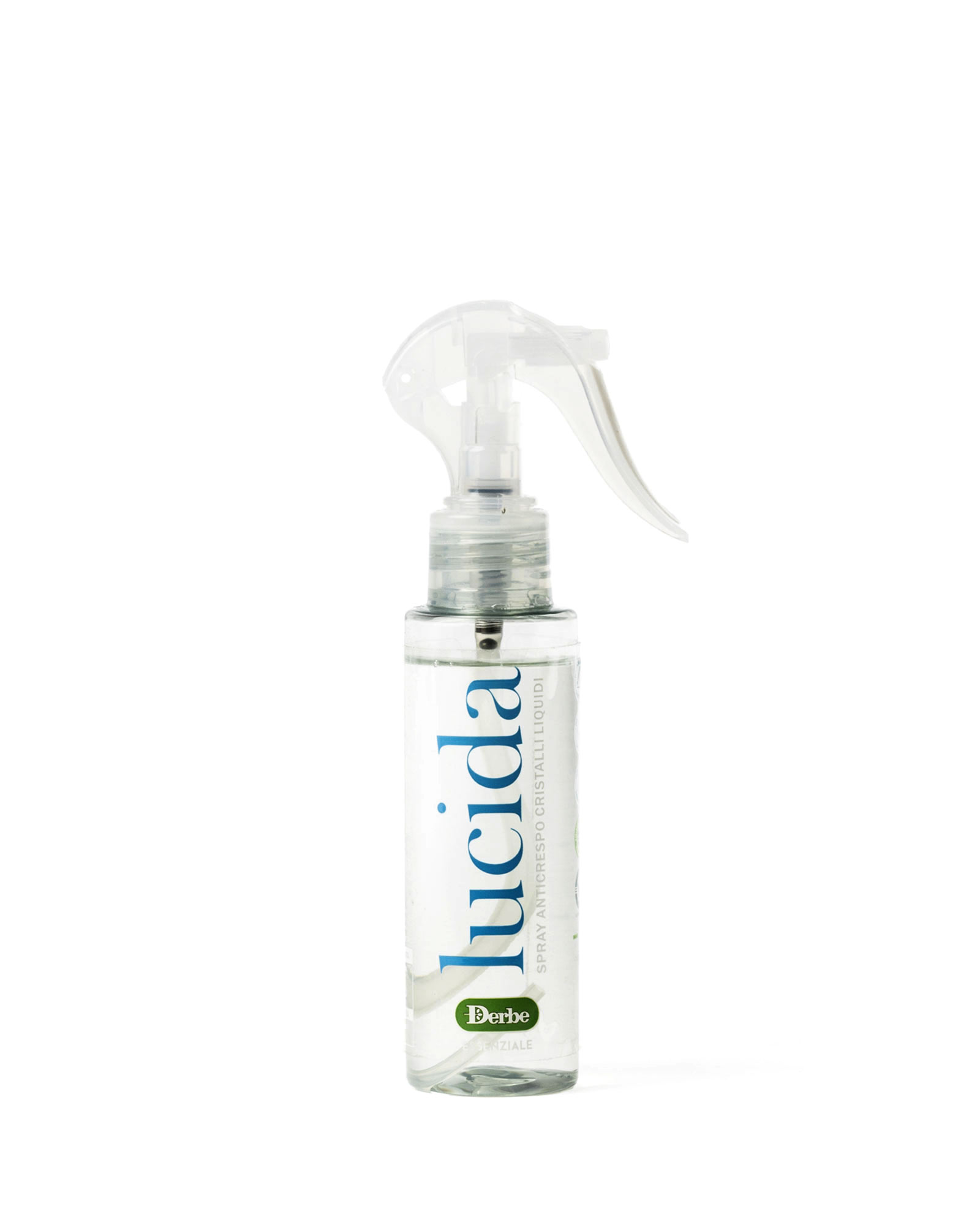 Gloss spray with liquid crystals

Anti-frizz spray

Spray capelli // Anticrespo // Essenziale //

Perfect for curly or frizzy hair, the Derbe liquid crystal Lucida spray gives light to your hair. By compacting the cuticle of the hair, it m...

100ml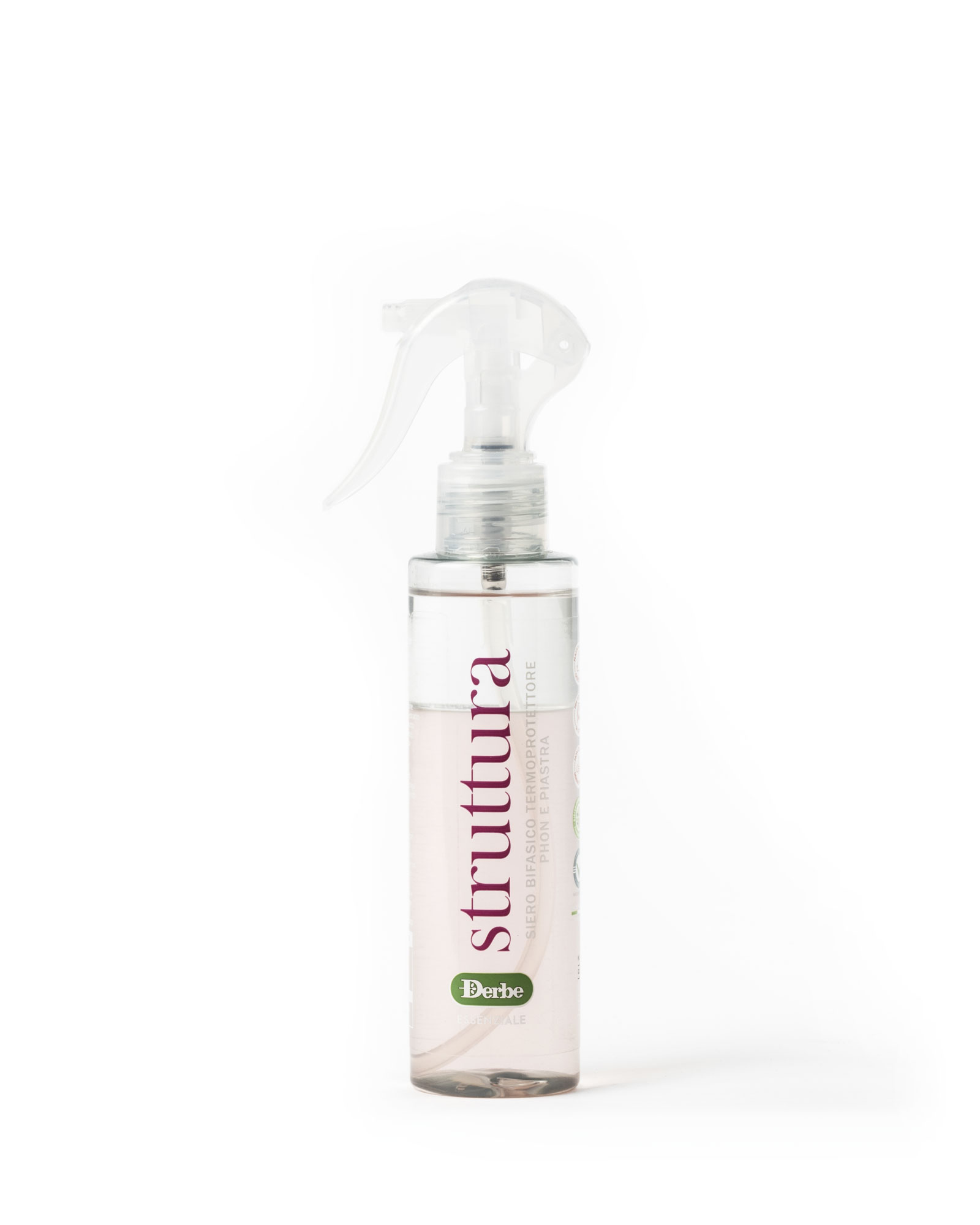 Biphasic Structure Spray Thermo Protector

Hair dryer and straightener

Spray capelli // Anticrespo, Rinforzante // Essenziale //

Biphasic serum for the protection of the hair structure from heat sources (straightener and hair dryer)...

150ml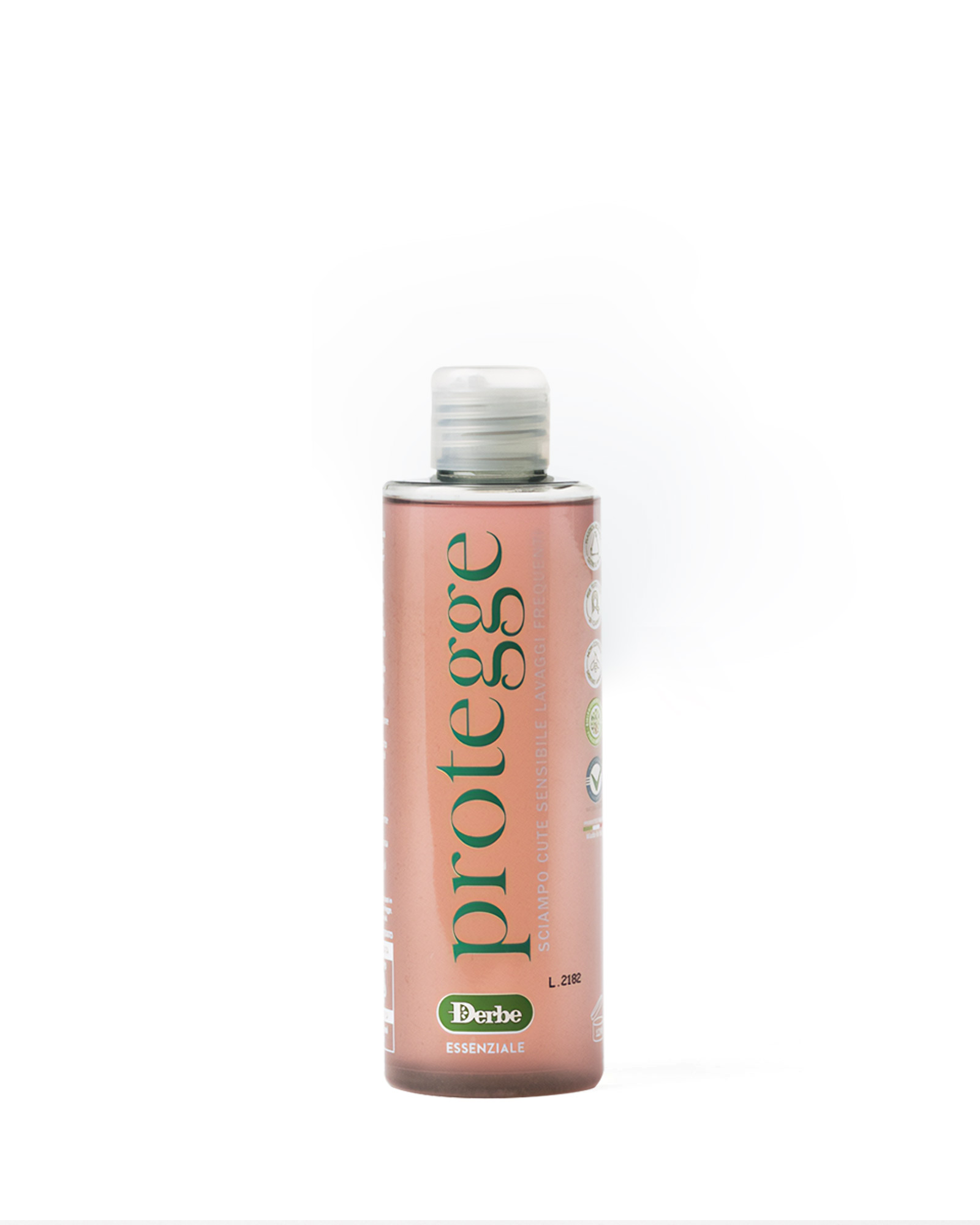 Shampoo Protects

Shampoo for frequent washing and sensitive skin

Sciampo // Anticrespo, Cute irritata // Essenziale //

Soothing shampoo that gives relief to the most sensitive scalp, specific for frequent washing....

200ml