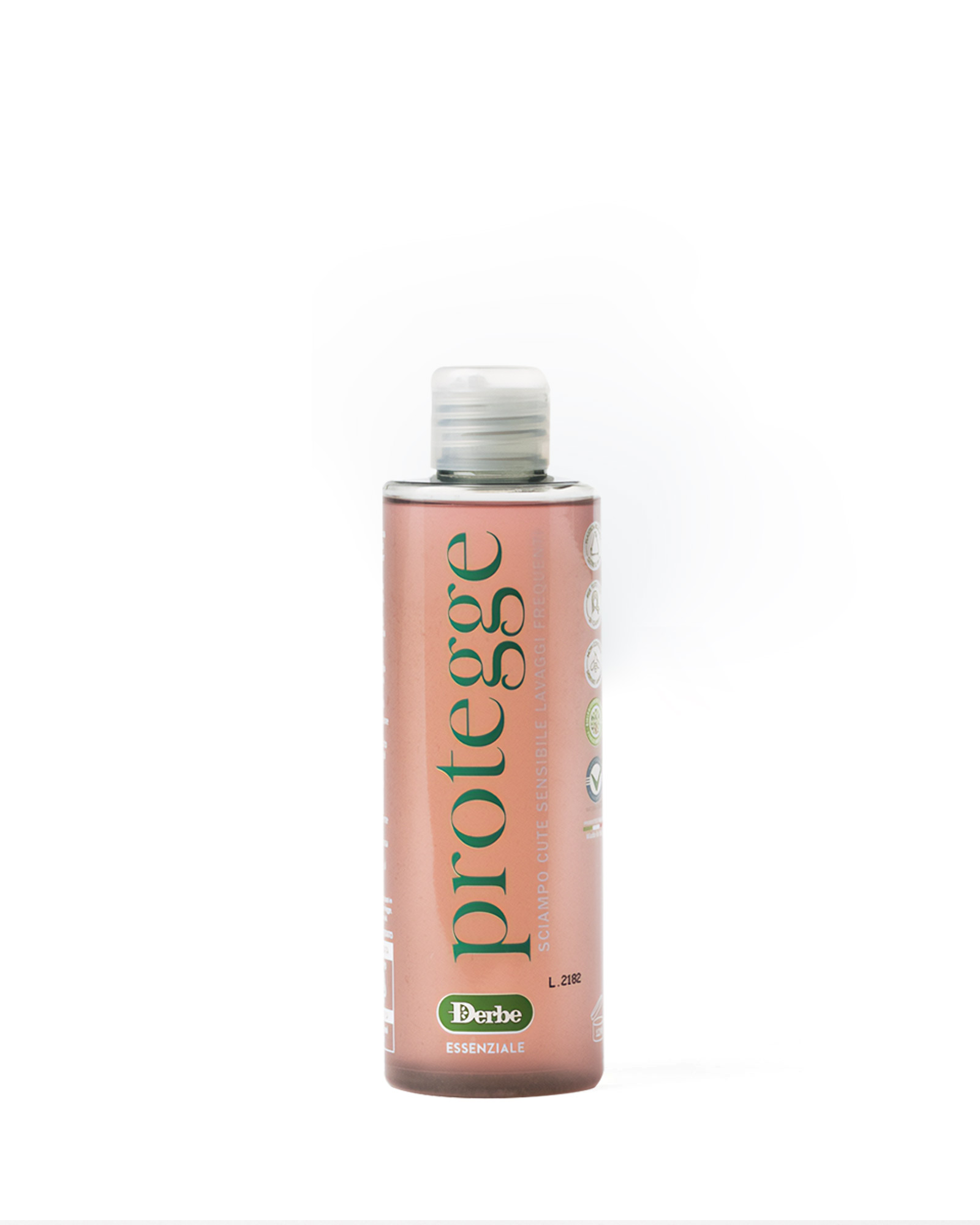 Shampoo Protects
Shampoo for frequent washing and sensitive skin
200ml
€ 14.00
Soothing shampoo that gives relief to the most sensitive scalp, specific for frequent washing.
Description

Thanks to its composition and its functional substances, Derbe protects shampoo is indicated for sensitive scalps and for frequent washing. In summary, the shampoo has these characteristics: • It has a nourishing and soothing action which tends to relieve itching leaving the hair soft and supple. • Limits frizz • Helps define curly hair • Gives body to straight hair • Allows for daily cleansing without depleting the hydrolipidic layer of the scalp Functional substances: • HYDROLYZED SOY PROTEIN • RESTRUCTURING AMINO ACIDS • LINDEN BUD DERIVATIVE • INULIN • EXTRACT DRAGON FRUIT)
What's in it
• Inulin (regulating, prebiotic),
• Blend of structural amino acids (redensifying),
• Hydrolysed soy protein (strengthening),
• Dragon fruit extract (prebiotic),
Linden bud extract (conditioning),
• Vitamin B 12 (nutrient).
Apply the shampoo to the moistened palms of your hands and gently massage the scalp and lengths. Leave on for a few minutes before rinsing. Repeat if necessary.
Aqua [Water], Sodium coco-sulfate, Lauryl glucoside, Potassium lactate, Glyceryl oleate, Parfum [Fragrance], Coco-glucoside, Benzyl alcohol, Decyl glucoside, Dicaprylyl ether, Glycerin, Hydrolyzed soy protein, Lactic acid, Inulin, Sodium PCA , Sodium lactate, Ethylhexylglycerin, Arginine, Benzyl salicylate, Aspartic acid, Limonene, Tetrasodium glutamate diacetate, PCA, Linalool, Hylocereus undatus fruit extract, Glycine, Alanine, Tilia tomentosa bud extract, Serine, Valine, Citric acid, Isoleucine, Proline, Threonine , Sodium benzoate, Histidine, Phenylalanine, Phenylalanine, Potassium sorbate, Cyanocobalamin, Tocopherol, Benzoic acid.
Other products from the same collection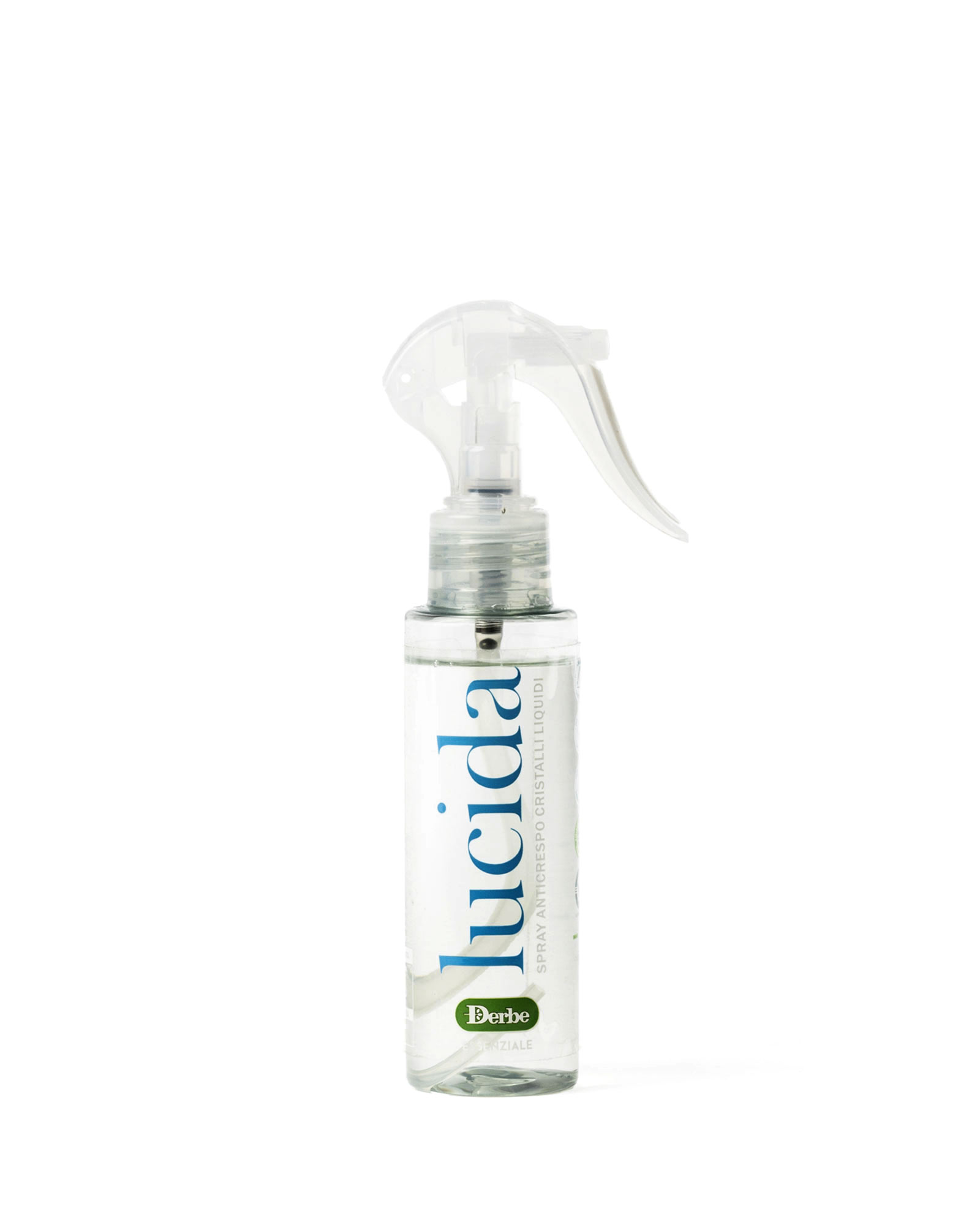 Gloss spray with liquid crystals

Anti-frizz spray

Spray capelli // Anticrespo // Essenziale //

Perfect for curly or frizzy hair, the Derbe liquid crystal Lucida spray gives light to your hair. By compacting the cuticle of the hair, it m...

100ml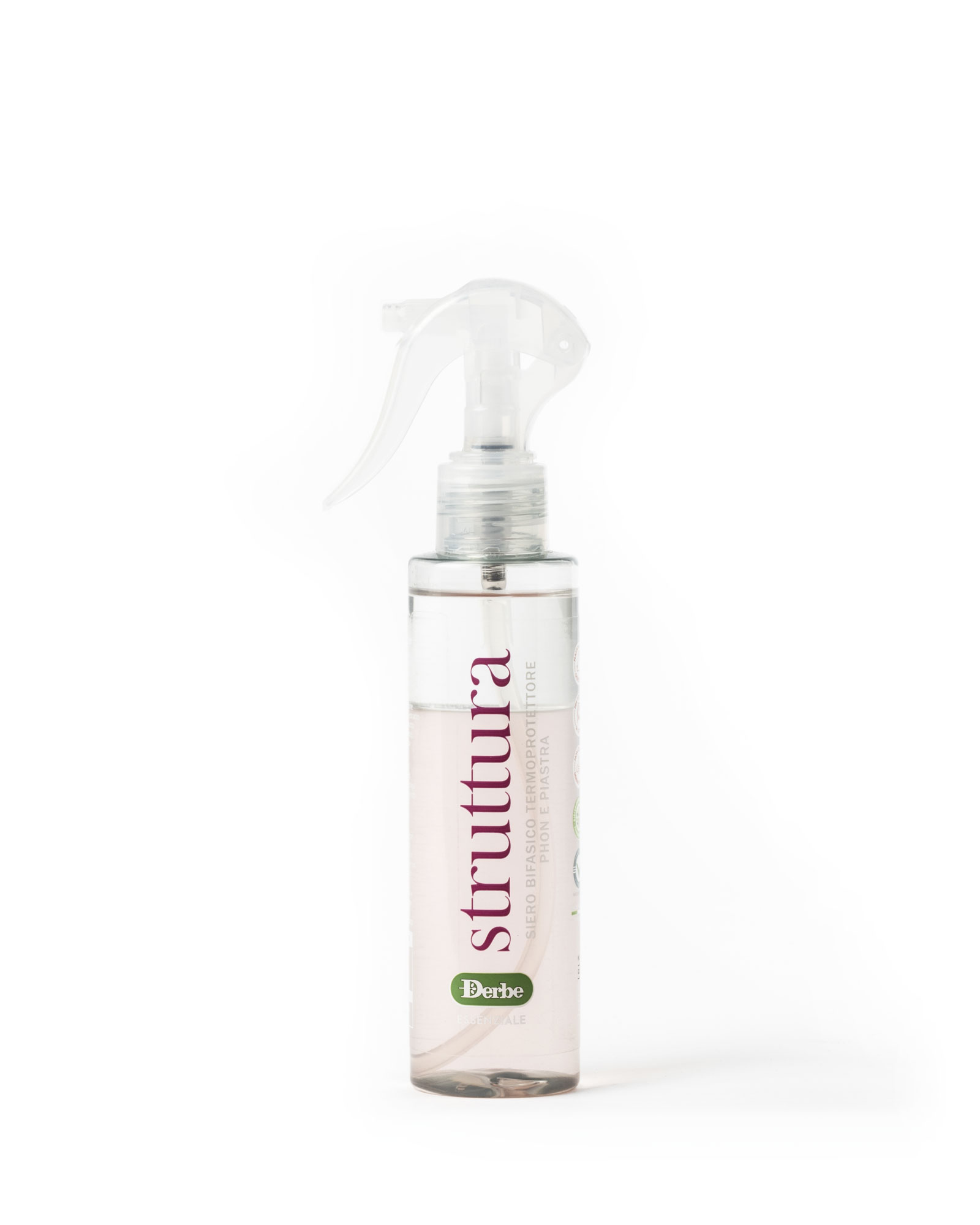 Biphasic Structure Spray Thermo Protector

Hair dryer and straightener

Spray capelli // Anticrespo, Rinforzante // Essenziale //

Biphasic serum for the protection of the hair structure from heat sources (straightener and hair dryer)...

150ml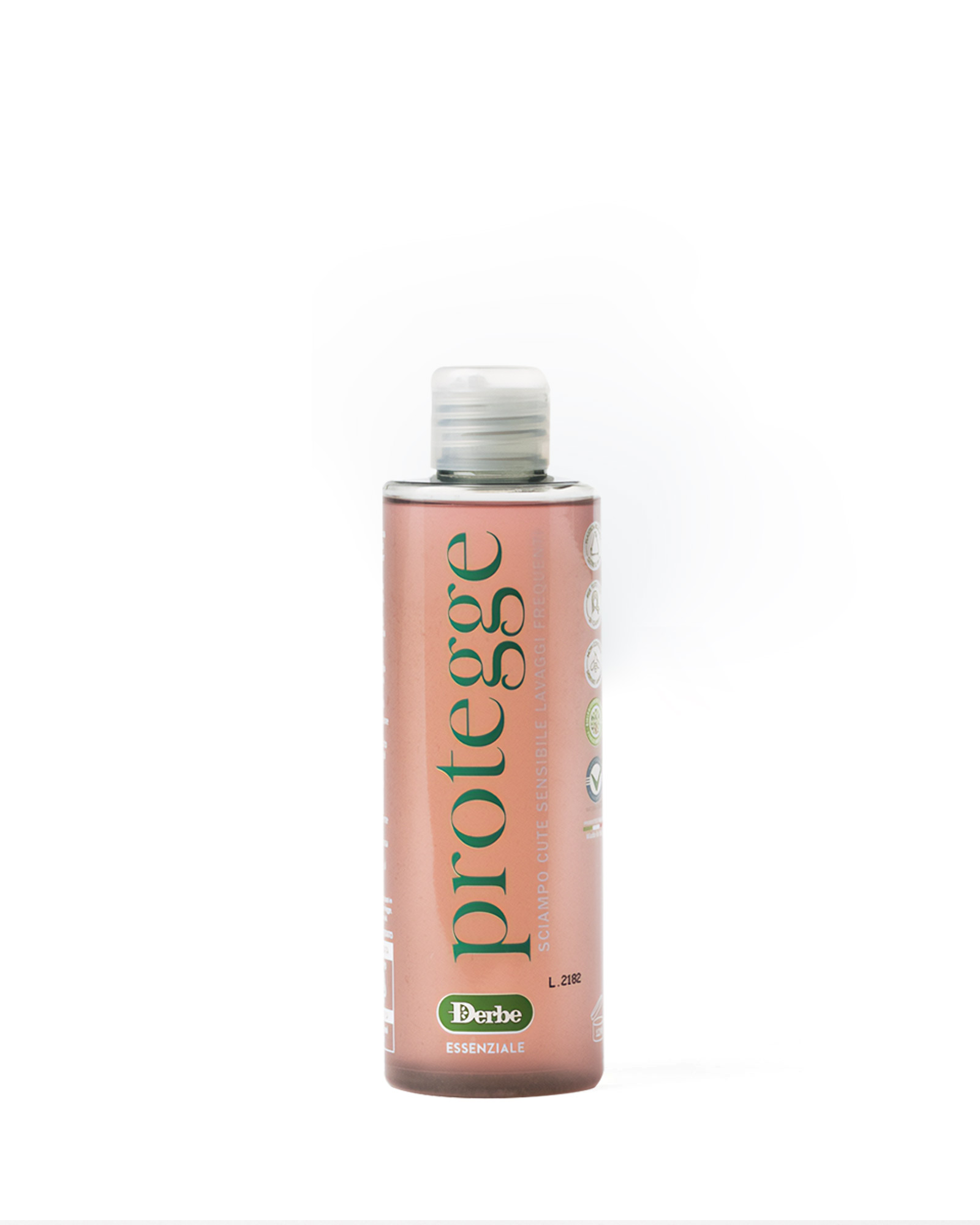 Shampoo Protects

Shampoo for frequent washing and sensitive skin

Sciampo // Anticrespo, Cute irritata // Essenziale //

Soothing shampoo that gives relief to the most sensitive scalp, specific for frequent washing....

200ml