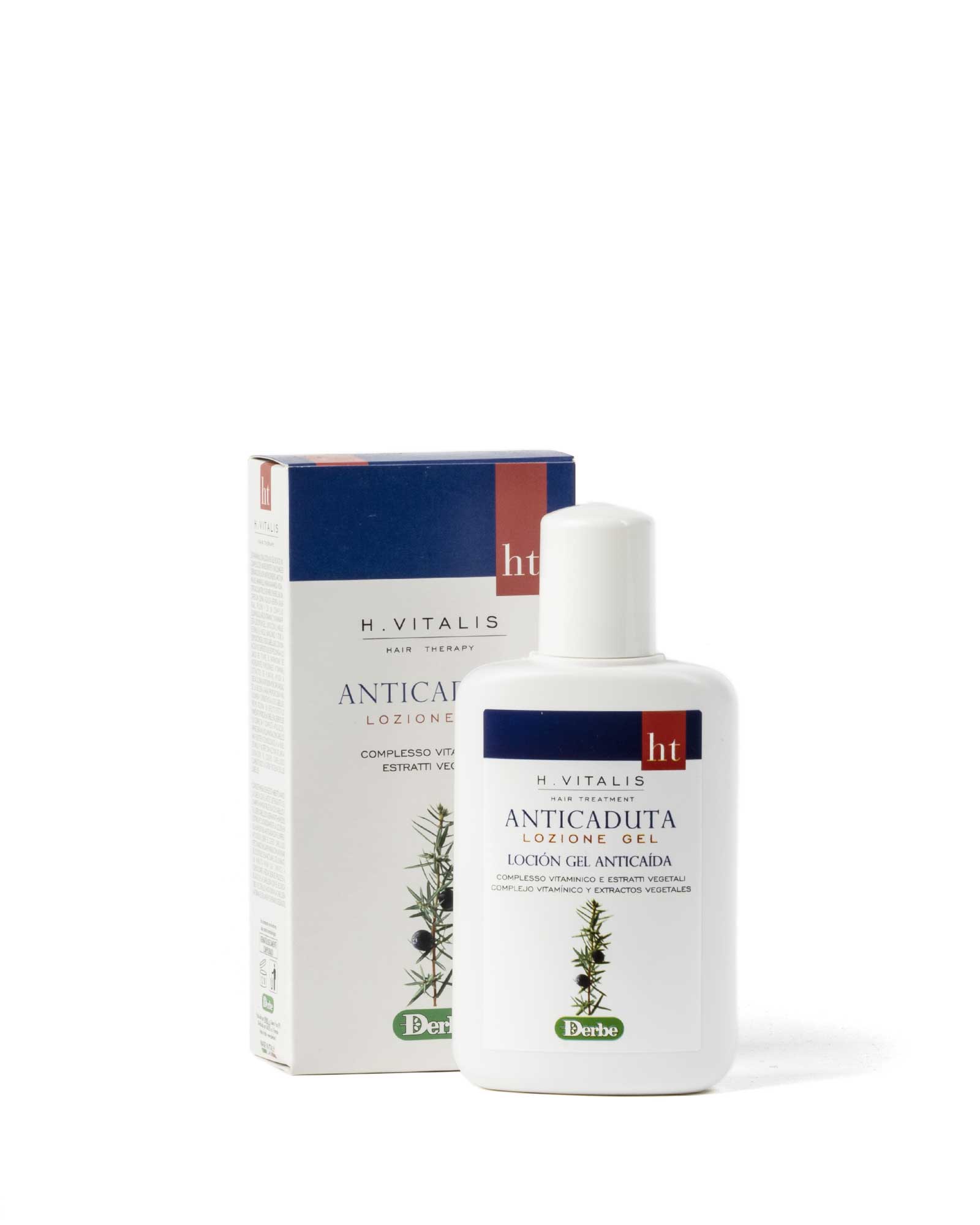 Anti-Hair Loss Gel Lotion
Stimulates skin blood circulation
100ml
€ 25.00
This gelled lotion stimulates together with the massageblood spraying and makes available to the scalp, with a deposit action that lasts over time, its kit of active principles, fighting hair loss.
Description
This wonderful gel lotion contains a complex of functional substances derived from plants (ginseng, arctium majus, witch hazel, bitter orange, rose hip, nettle, maidenhair fern, rosemary, juniper, sage, capsicum, cinchona, savory yarrow, royal jelly, pollen). It also contains an equimolecular complex of vitamin C and vitamin PP.
its set of substances
functional (vitamins, plant extracts)
and competes
to
get in the way
there
spread for
capillarity
from the
excessive oiliness gives more volume and
texture to the hair, gives an effect
immediate aesthetic because the hair,
after its application, it will appear more
voluminous with stronger hair e
supported at the base. Stimulates and nourishes with
long-lasting action the leather
scalp fighting the fall
excessive hair.
What's in it
With a rich man vitamin complex ( C vitamin And Vitamin PP )
With functional substances derived from: ginseng, arctium majus, hamamelis, bitter orange, dog rose, nettle, maidenhair fern, rosemary, juniper, sage, capsicum, cinchona, savory yarrow, royal jelly, pollen
After washing your hair with the h.vitalis cleansing oil or shampoo, leave the scalp and hair slightly damp. carefully distribute the gelled h.vitalis anti-hair loss lotion with the special nozzle on the skin with the help of a gentle massage with the fingertips. the gel is left to rest for about a minute so that it begins to consolidate and dries by stroking the hair with the tepid hairdryer and the brush, until the hair is given the style, volume and hairstyle you want.
AQUA [WATER], ALCOHOL DENAT., HYDROXYPROPYl METHYLCELLULOSE, PANAX GINSENG ROOT EXTRACT, ALCOHOL VP/VA COPOLYMER, COCETH-7, PPG-1 -PEG-9 LAURYL GLYCOl ETHER, MENTHOL, GLYCERIN, PEG-4, PANTHENOL, PEG- 40 HYDROGENATED CASTOR Oils, PARFUM [FRAGRANCE], CINCHONA SUCCIRUBRA BARK EXTRACT, CITRUS AURANTIUM AMARA (BITTER ORANGE] PEEL EXTRACT, HAMAMELIS VIRGINIANA (WITCH HAZEL) LEAF EXTRACT, JUNIPERUS COMMUNIS (JUNIPER) FRUIT EXTRACT, ROSA CANINA FRUIT EXTRACT, ROSMARINUS OFFICINALE ( ROSEMARY) LEAF EXTRACT, SALVIA OFFICINALE (SAGE) LEAF EXTRACT, URTICA DIOICA (NETTLE) LEAF EXTRACT, ACETYl TYROSINE, ARCTIUM MAJUS ROOT EXTRACT, ARGININE, CALCIUM PANTOTHENATE, HYDROLYZED SOY PROTEIN, PEG-12 DIMETHICONE, POLYQUATERNIUM-11, ZINC GLUCONATE, ACHILLEA MILLEFOLIUM EXTRACT, ADIANTUM CAPILLUS VENERIS LEAF EXTRACT, CAPSICUM ANNUUM FRUIT EXTRACT, SATUREIA HORTENSIS EXTRACT, ROYAL JELLY, NIACINAMIDE, CITRULLINE, GLUCOSAMINE HCL, ORNITHINE HCL, ASCORBIC ACID, HEXYL CINNAMAL, LIMONENE, METHYL NICOTINATE, LINALOOL , BIOTIN, POLLEN EXTRACT, CYANOCOBALAMIN, BENZYL BENZOATE.
Other products from the same collection